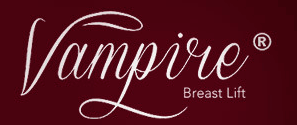 Shape, lift and smooth texture are qualities of the breast that women often lose as they age. But, a surgical breast reconstruction can cost over $6,000.
The Vampire Breast Lift® is a nonsurgical, form of breast augmentation that requires no recovery time. It can restore the shape and natural beauty of your breasts without that overwhelming cost or time off work.

This procedure is ideal for women who are not looking to dramatically change the size of their breasts, and is an excellent option for women who cannot afford to take time off from work to recuperate from an aggressive surgical procedure like a breast lift or breast implants.

The benefits of the Vampire Breast Lift® are:

• Shapelier breasts
• Smoother skin and reduced wrinkles
• Increased nipple sensation
• Smooth ripples from prior breast augmentation surgery
• Younger appearance through more blood flow
• Reverse inverted nipples

Similar to the Vampire Facelift®, this procedure uses Platelet Rich Plasma (PRP) from the patient's own blood. The blood is taken from the arm, the same way it would be for a normal blood test. Next, the blood is centrifuged and Platelet Rich Plasma is isolated. The healing and growth factors found in the patient's own blood are activated with a physiologic solution and injected back into the breast. Through the use of topical anesthetics and a very small needle, the procedure is virtually painless. The result is improved texture, cleavage, spill, lift and shape of the breasts.

The advantages of the Vampire Facelift® include:

• 30-minute nonsurgical procedure
• Virtually painless
• No scars
• Effects may last up to 19 months